Public Exhibition events at Hayfield Cross School read more →
Hanwood Park is a flourishing new neighbourhood to the east of Kettering – a place for people to live, work, learn, enjoy, visit and explore.
Once complete, Hanwood Park will provide up to 5,500 new homes, four primary schools, a secondary school, shops, community buildings, employment spaces, leisure facilities, parks and woodlands.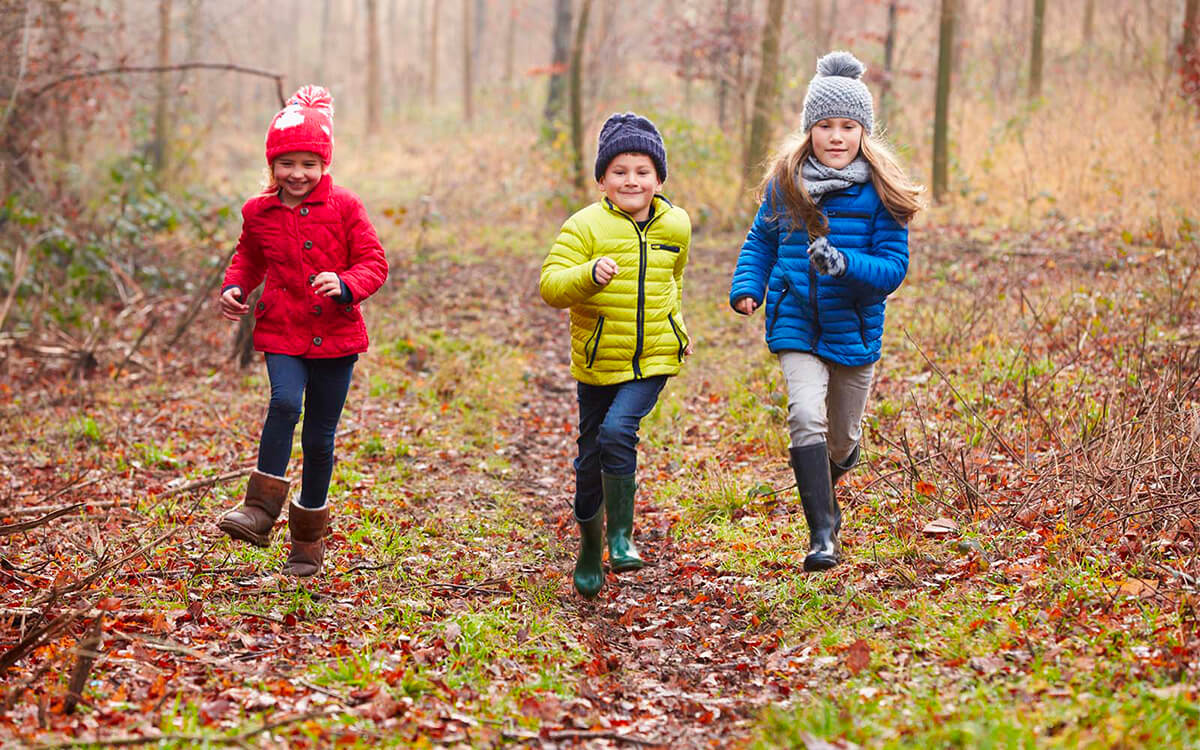 History
Set on the eastern edge of Kettering, Hanwood Park extends to 332 hectares (820 acres) - which is about 200 acres larger than the Silverstone motor racing site. Much of the gently undulating land that Hanwood Park now occupies was previously used for growing crops. This rural setting, with its areas of woodland, hedgerows and vast open spaces, has a history of nurturing growth and provides the perfect backdrop for a new community to thrive.
Northamptonshire's many historic houses and estates stand as testament to the desirability of the location. Attracted by the stunning countryside, extensive range of facilities, and the accessibility of the area, more people are choosing to make the county their home. Kettering is integral to the growth of Northamptonshire and Hanwood Park is making it happen.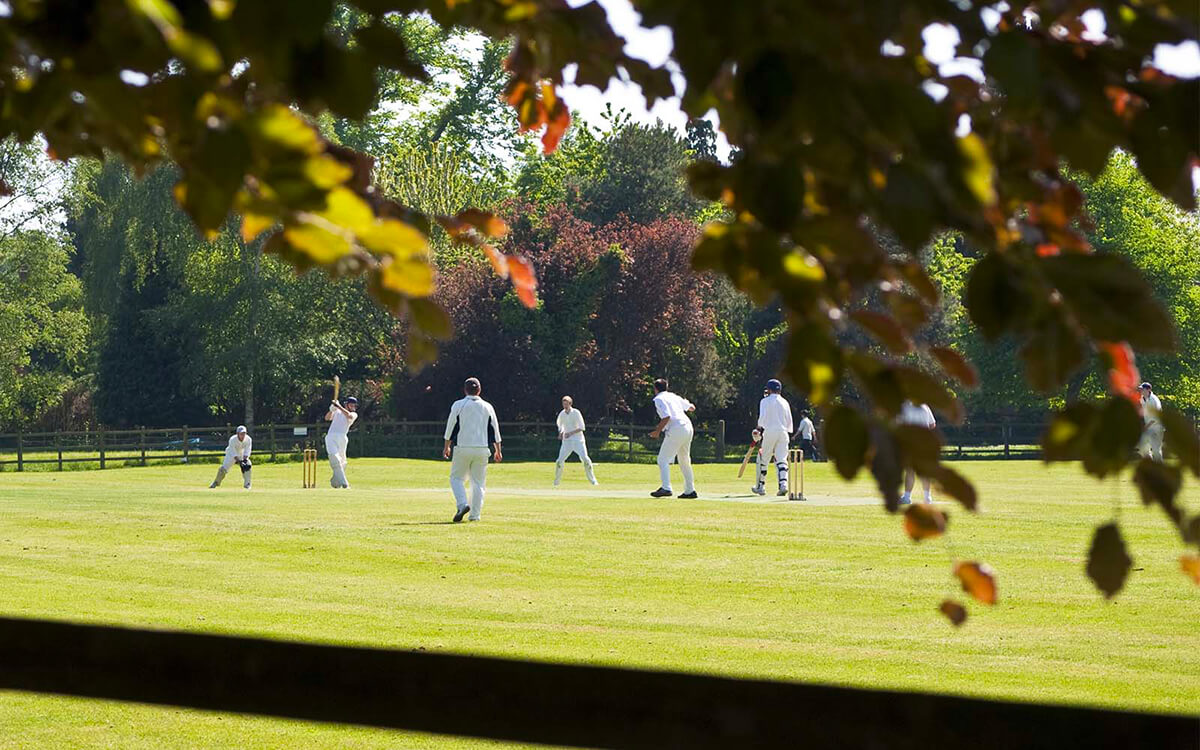 Team
Hanwood Park LLP is the master developer, providing roads, services, drainage and major areas of public open space. The LLP is a joint venture between two experienced developers, North Northamptonshire Investment Limited and Buccleuch Property.
All of the infrastructure required to support the first phase of development is fully funded, with support from Homes England.
There are various developers working alongside the master developer at Hanwood Park to bring forward different parcels of development. This mix of developers will introduce a variety of design styles and contribute to the character of Hanwood Park.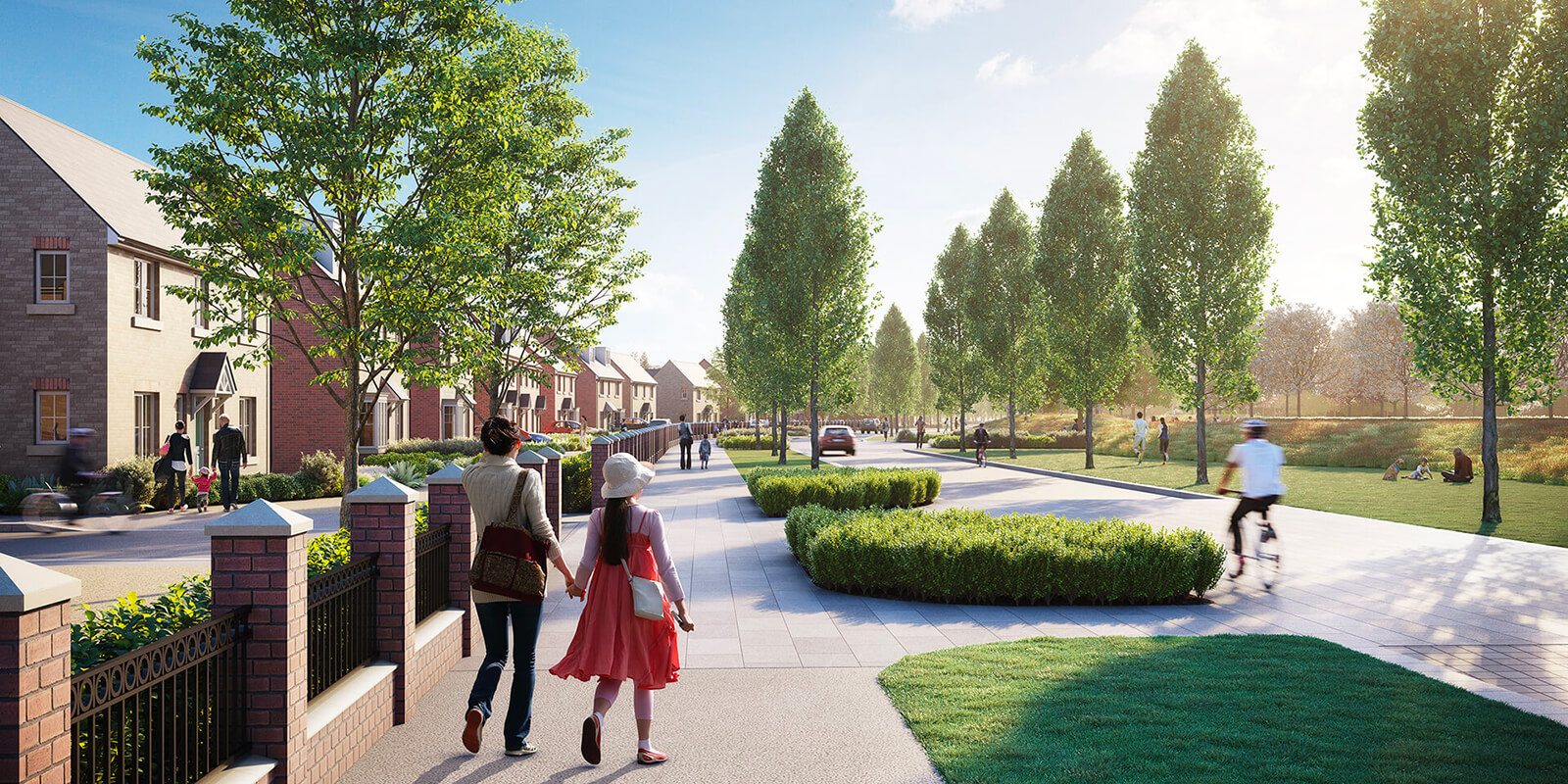 The new neighbourhood is set within a beautiful landscape and the development has been carefully planned from the outset, so that it blends with the surroundings and enhances existing footpaths and bridleways. Hanwood Park's natural setting will be celebrated by the creation of accessible spaces and routes for residents and visitors. Play spaces will be provided alongside woodland trails, wetlands, wildlife habitats, and more informal green areas where children and adults can explore, play and socialise.
"I like living here because everyone is really friendly, and I can walk around the estate safely." – Isla, age 11
"The green space is great for a quick break whilst home working or to let the kids run off steam." – Tim
"The thing we love most about Hanwood Park is the kindness of the community." – Debbie
"I love our house and that people put pretty plants in their gardens. I like how safe the road is so I can ride my bike to school with my friends." – Amélie, age 5
"We have a really nice green park area which is nice for playing, bike riding and walking the dogs." – Violet, age 8